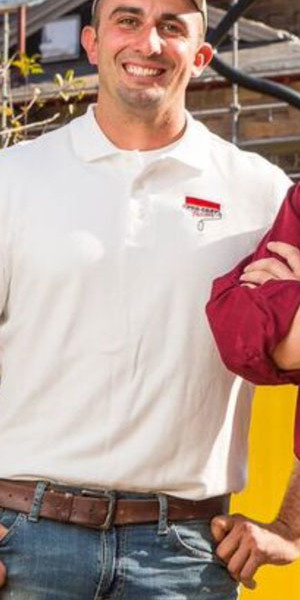 Pro-Coat Painters, Inc. is a fully licensed and insured painting company that was started in 2010. The founder and president, Jack Venettone, is a Doylestown, PA, resident who takes pride in servicing local homes and businesses. Ambitious and driven, Jack worked on growing his company at the same time that he was attending night school at Temple to acquire his degree in accounting. Jack's solid work ethic and dedication to providing the best workmanship possible are the reasons for Pro-Coat Painters's high rate of referral among homeowners and contractors. Our services include interior and exterior work for both residential and commercial buildings in the following communities:
Bucks County, PA
Montgomery County, PA
Lehigh County, PA
Mercer County, NJ
New Castle, DE
Wilmington, DE
Pro-Coat Painters will work on any size job, large or small. Free estimates and quotes are always offered quickly, usually within as little as two days. Prices are consistently fair, and clients do not have unforeseen extra costs upon the completion of a project. The price quoted from the beginning is final! If a client desires other services as the project progresses, he or she is promptly made aware of any additional costs.
While painting is our core business, Pro-Coat Painters, Inc. performs a variety of jobs. The main services that the company provides to residential and commercial buildings are as follows:
Painting (interior and exterior)
Paint removal and stripping
Aluminum siding repainting
Turnover painting for apartments
Staining (e.g. decks, door frames)
Coating and Pressure Washing
Stucco coatings
Epoxy flooring
Pressure washing of stucco, pool decks, sidewalks, etc.
Wall and Drywall Repair
Wallpaper removal
Plaster and drywall repair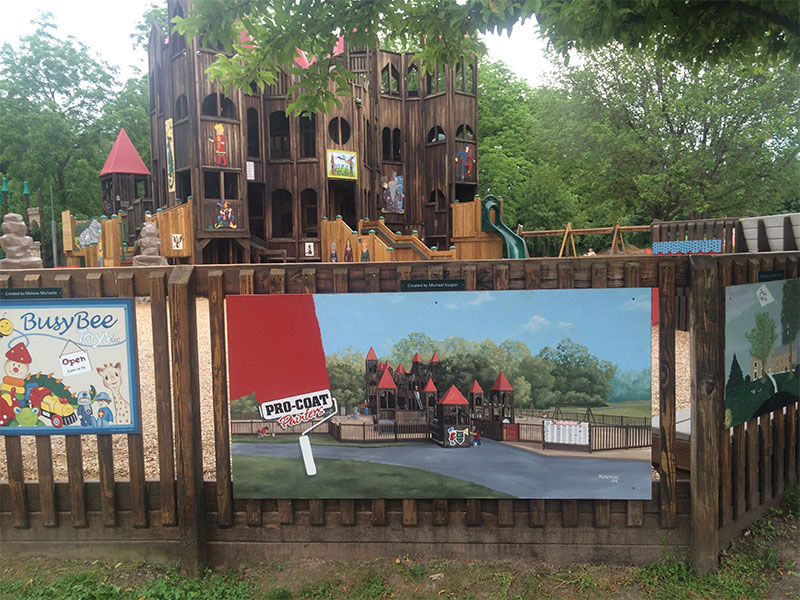 In every job that they undertake, the hardworking and qualified craftsmen at Pro-Coat Painters provide beautiful, functional, and lasting results. The skilled team will work after closing hours for commercial properties such as restaurants and retail stores, and they regularly undertake projects at churches, synagogues, and schools. One of our company's greatest accomplishments was the enormous feat of pressure washing and staining Kids Castle in Doylestown's Central Park. The entire project, which was estimated to cost $6,000, was performed by Pro-Coat free of charge as a community service. There is now a mural dedicated to the company on the Central Park property.
The historic doors of the St. Mary Chapel at Villanova University are further testament to Pro-Coat Painters' excellent services—the wood had to be stripped, sanded, and stained, with extra care being given to the fragile sculptures carved near the top of the structure. By the project's end, the doors were restored to their former exquisite beauty.
The special care and precision that these trained workers apply to every task can be seen in the exceptional results that follow. Whether it involves painting, coating, pressure washing, or drywall repair, let Pro-Coat Painters, Inc. handle the next project for your home or business.